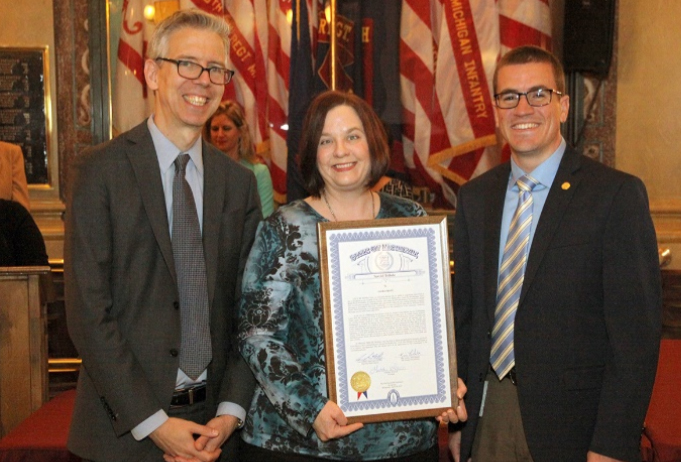 LANSING, Mich. – As part of National Public Health Week, 15 individuals and organizations will be presented with the 2019 Hometown Health Hero and Jean Chabut Health Policy Champion awards for their contributions to protecting and improving the health of Michigan residents on April 10 at the state Capitol.
The Michigan Public Health Week Partnership is hosting the event to honor those who are helping Michigan achieve its goal of "Creating the Healthiest Nation: For science. For action. For health." This year's awards focus on healthy communities, violence prevention, rural health, technology and public health and climate change.
"The work of public health belongs to all of us," said Robert Gordon, MDHHS director. "Today I'm honored to celebrate a few individuals who have pointed the way. Some are Democrats, some are Republicans. Some are health professionals, some are regular citizens who lives have been touched by tragedy. Some work in Detroit and some work in northern Michigan. All have found a way to make our people healthier and our state stronger."
Laura Brott – St. Joseph County Human Service, Centreville
Brott has found innovative ways to connect service providers with the residents in St. Joseph County in need of their services. She was integral to a website redesign that integrated a community calendar and the development of a comprehensive resource guide for service providers so appropriate referrals could be made beyond their own agencies. Annually, she has been instrumental in coordinating the annual Project Connect/Veterans Stand Down event; putting residents in touch with county services, health screenings, vaccinations and food assistance.
View Sturgis Journal Article HERE