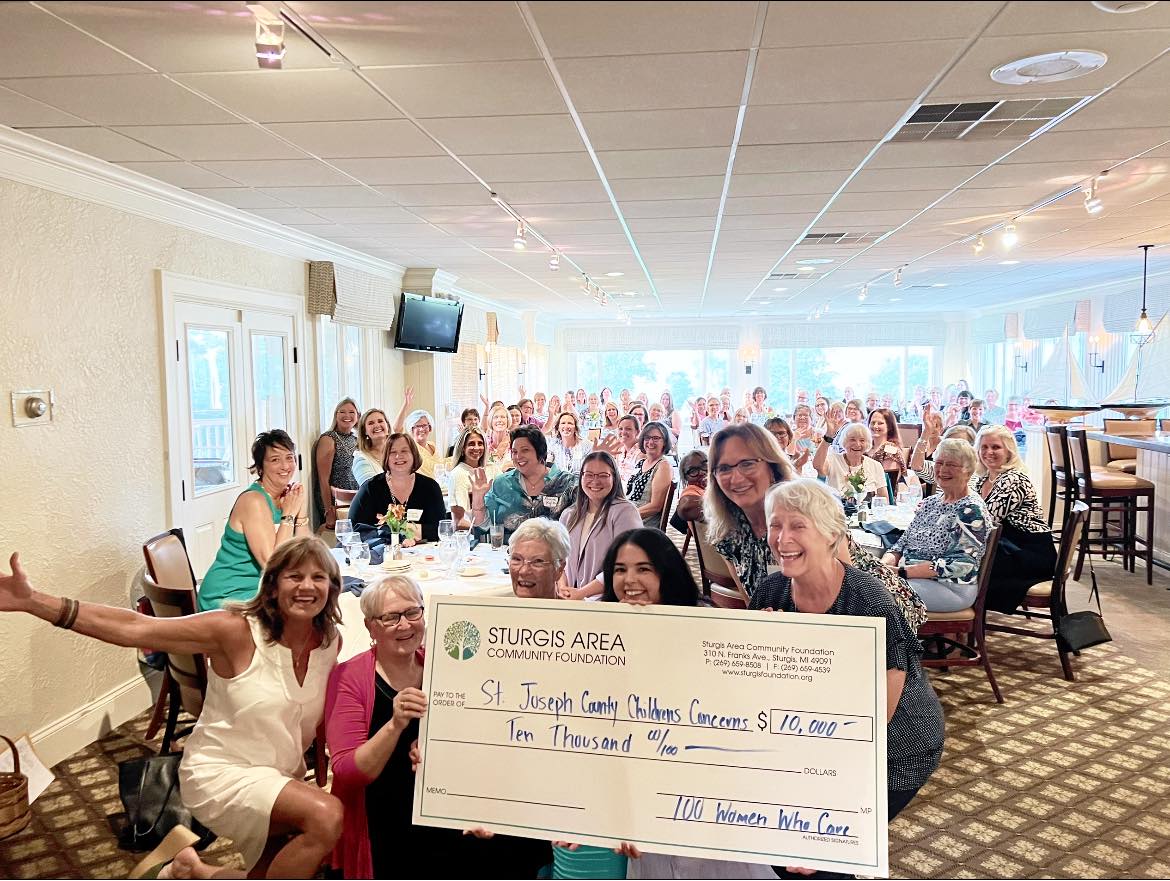 100+ Women Who Care is building up our base of women.
100+ Women Who Care has been an annual event in our county (pre-COVID) but depending on group interest, we could offer this event semi- annually.
Our group in past years has met for dinner and then had three non-profit organizations provide short presentations of their services. When presentations are finished, the group votes on which non-profit they want to send the money home with. Each attendee then writes a check for $100 to the selected non-profit organization. The night's expenses for each woman is the cost of her dinner and a $100 donation. The selected organization is then responsible for planning the next event.
100+ Women Who Care is for you if:
+ You don't necessarily have time in your busy life to volunteer but have been wanting to help those in need
+ You can commit to two hours once (or twice) a year
+ You want 100% of your donations to go directly to a local nonprofit
+ You want to leverage your $100 donation to become a part of a larger amount of money by joining together with other women.
+ You would like to meet other women philanthropists in your community
Contact Anna Brand, Sturgis Area Community Foundation, if you are interested in being on the mail list for an invitation to this event .