At this website, you can easily access the following:
Human Services Calendar
Emphasizes supportive events and activities taking place in St. Joseph County, MI. Searchable by date, category, town, etc)
Community Help Card
Lists the main "go-to" phone numbers for help
Resource Guide
Detailed lists, by topic, of human services and providing agencies. Also includes local Covid-19 resources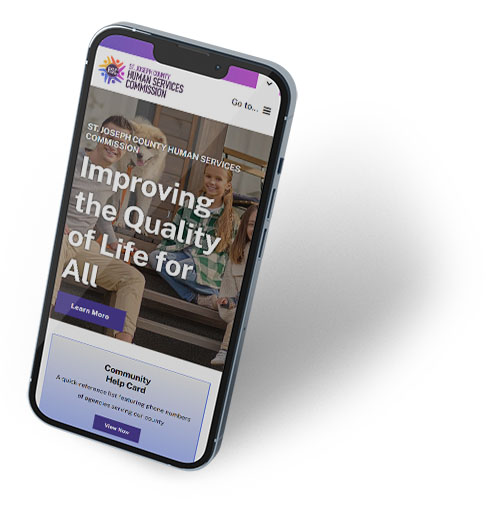 Add to the home screen of your phone or tablet
Navigate to SJCHSC homepage
On iPhone/iPad: Tap the button at the bottom of the web browser
On Android: Tap the three vertical dots in the top righthand corner
Find the "Add to Home Screen option. Name your link if you wish, ie "HSC Resources or Human Services"
Select "Add". The icon for the Human Services website and calendar shortcut is now on your device's home screen.